what do you know about website development?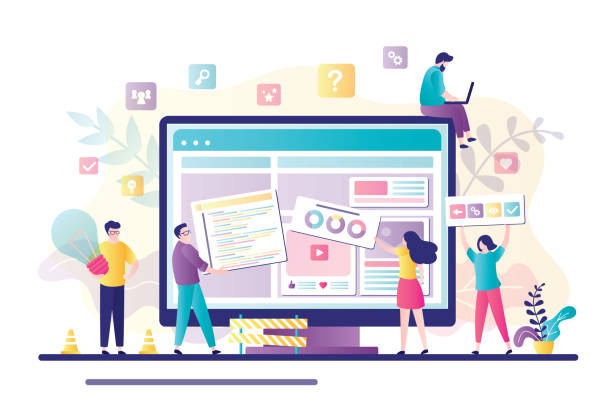 In today's digital age, having a website has become essential for businesses of all sizes. A website is not only a digital storefront but also a powerful marketing tool that can help a business reach a wider audience and grow its brand. Website development is the process of creating and building a website, and it involves a wide range of skills and disciplines, including web design, web development, and content creation.
Web design is the process of creating the visual layout of a website, including the colors, typography, and overall design elements. This stage involves understanding the brand's personality and target audience to create a design that resonates with them. The goal of web design is to create a visually appealing and user-friendly website that reflects the business's brand identity.
Web development is the process of coding and programming a website to make it functional. This stage involves creating the backend of the website and developing interactive elements like forms, buttons, and other features that allow users to interact with the site. Web development can be divided into two categories: front-end development and back-end development.
Front-end development focuses on the visual and interactive elements of a website. It involves creating the user interface (UI) and user experience (UX) of the website using HTML, CSS, and JavaScript. Front-end developers are responsible for ensuring the website looks and functions correctly on various devices and browsers.
Back-end development focuses on the server side of a website. It involves creating the server, database, and server-side scripting languages, like PHP or Python, to ensure the website can handle user requests, store user data, and process transactions. Back-end developers ensure the website is secure, fast, and reliable.
Content creation is an essential aspect of website development. The content on a website includes text, images, videos, and other multimedia elements that help users engage with the site. Content creation involves understanding the target audience and creating content that resonates with them. The goal of content creation is to provide value to the user and answer their questions, so they spend more time on the website.
Website development is a complex and dynamic process that involves multiple stages and requires expertise in various disciplines. Developing a web design involves a team effort, and each team member brings their unique skill set to the project. The key to successful website development is to understand the business's needs and target audience and create a website that meets their requirements.
In conclusion, website development is a critical aspect of building an online presence for businesses. It involves creating a visually appealing and user-friendly website that reflects the brand's personality and meets the target audience's needs. The website should be fast, reliable, and secure to provide the best user experience possible. The process of website development requires expertise in web design, web development, and content creation, and a team effort is essential to ensure success.
About us and this blog
We are a digital marketing company with a focus on helping our customers achieve great results across several key areas.
Request a free quote
We offer professional SEO services that help websites increase their organic search score drastically in order to compete for the highest rankings even when it comes to highly competitive keywords.
Subscribe to our newsletter!
Website development has come a long way since the early days of…